Commercial Garage Door Repair – Riverside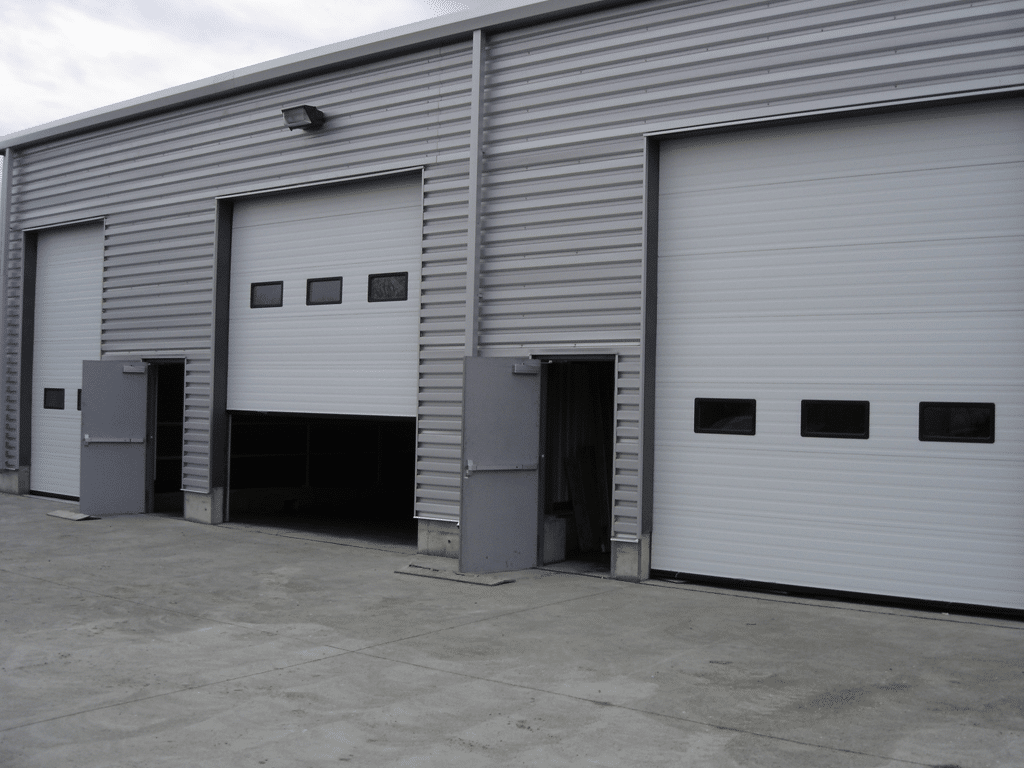 When your garage door has a problem opening or closing, it may pose a danger to everyone who works within that company. Many issues could arise from a faulty garage door. The worst is that the door could come crumbling down and crash anyone on its way. In most cases, however, it will be impossible for you to get any cars out, so your production and distribution will be derailed. Either way, a faulty garage door is not something that anyone wishes for in their business premises.
It is the main reason why you need to ensure that you call Ben Garage Door and Gate Services whenever your gate or garage door is acting up. We have been in operation since 2013. We have faithfully served the people of Riverside with the best and fastest services. We are leaders in commercial and residential garage door and gates repairs and installation.
Our recruitment processes are thorough. We work hard to ensure that all our workers are trained and experienced in garage and gate maintenance. Our more experienced team also takes time to teach the recruits the way to respond to customers' calls and how to ensure that they answer all the critical questions. Therefore, you can feel at ease, knowing that everyone we send to your business premises has the expertise needed to handle any garage door issues.
Throughout our years of operation, we have taken the time to research the equipment and tools available on the market. Our research has borne fruit and allowed us to know which equipment is perfect for garage doors. We use this information to get impeccable repairs and installations. We know that investing in the right materials will allow us to work more efficiently and improve customer satisfaction.
Together with our trained and experienced professionals, we guarantee that you will be delighted with our services. We will always take the time to speak with you about the issues with your door. They will also explain in detail what they will be doing, how much it will cost, and how long it will take.
Our warehouses are filled with all the equipment and tools we need for all our jobs. We will therefore not take too much of your time waiting for special equipment to arrive. Anytime you call, we will always be ready to help- day or night. We understand how valuable your time is for us, and we try as much as possible not to use up more than we have to.
We are always ready to take calls and start working 24/7 throughout the year. It means that we will come to you anytime it is convenient for you and your business operations.
Our main goal at Ben Garage Door and Gate Services is to provide you with impressive services. Ones you can talk about to your friends, other businesses, and family. We like to leave our customers satisfied and make great impressions.
The Process of Choosing a Commercial Garage Door Repairman
Selecting the best garage door repair services is not as easy as just picking the one you like. When you search for 'commercial garage door repair near me,' you will see just how overwhelming the search for excellent commercial garage door repair services can be. You soon find out there are numerous commercial garage door riverside specialists. Here are a few steps to take when you are looking to hire commercial garage door repair Riverside.
The first thing you need to check is how available the commercial garage door spring replacement services are to serve you. If you have to wait for days to have someone come and check the issues for you, you will have wasted too much time and resources. As a business, this wait may even cost you some customers.
Thus, the company should send someone in an hour or two, have the issues fix and leave you to carry on your business processes. Even better, the company should be available for work during the non-working hours of the day, so they do not get in the way of your business.
You also need to ensure that the company will provide you with suitable quality replacements. Remember that garage door repairs are not as cheap as most people assume. They cost a lot of money and take up a lot of time to be completed.
The companies should, therefore, allow you to inspect the materials they will be installed to ensure they are of the best quality. This way, you are confident that the repairs will last for a couple more years. Garage doors are not meant to break every few months if yours are, you are probably not getting the quality of service you deserve.
How to Choose the Right Commercial Garage Door Repairman
When it comes to choosing the right repair company, there are a few things you need to know:
First, while it may seem like the right thing to do, it is not always best for you to go with the first company you see. You must conduct thorough research. There are hundreds of companies within Riverside. So filter down the potential service providers and go for the one whose rates and services seem suitable for you. This means reading countless online reviews to see just how far they go to give the best services.
You also need to demand transparency in service delivery. You need a company that will show you their warranties, appear on time, and provides the most professionalism. They should have no hidden fees, and every step should be discussed with you. This way, you will know the stages of repair and will anticipate when they can be done working on your company's garage door.
What Types of Commercial Garage Door Repair Are There?
Garage Door Spring Repair and Replacement
The springs are responsible for holding the entire weight of the garage door. Eventually, this weight will be too much, and they will fail. If not repaired or replaced on time, it could cause the opener and cables to fail as well. That is why you need to let our trained technicians take care of the problem for you before it gets out of hand.
Garage Door Opener
These are often made of high quality material, but occasionally they stop working. Our technicians understand what issues are likely to cause problems like this and will get to the bottom of the problem.
Garage Cable Repair
The cables, like springs, work to help lift your garage door and let it down. When you notice that your door is hanging in the wrong direction, it is time to call our professionals to help repair and replace the cables. If these snap, the entire door will come crashing down and could be fatal for anyone on its path.
To Conclude
Choosing the right garage door is not easy, but once you have found Ben Garage Door and Gate Services, you have peace of mind. Our trained and experienced professionals will take care of minor and significant replacements and repairs. We will help you continue with your business as usual.
For trustworthy and professional garage door repair services, trust Ben Garage Door and Gate Services. Our specialists are always ready to receive your call. So, call us now on 951-905-8242 for the friendliest services in town.